College of Business, Analytics & Communication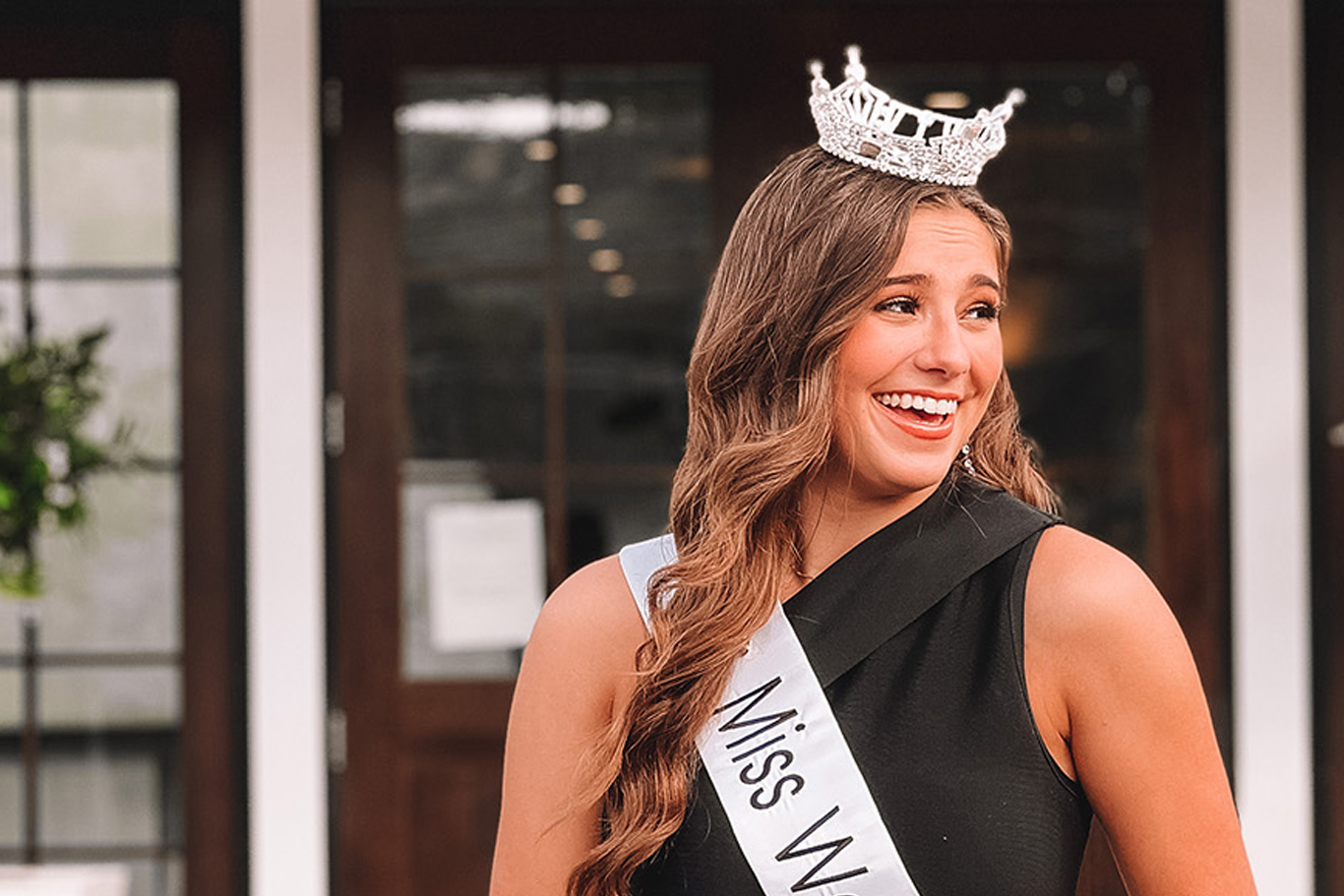 Digital Media Management student wins Miss Minnesota 2023
Angelina Amérigo, a 22-year-old student at Minnesota State University Moorhead, won a $10,000 scholarship and a chance to compete on the national stage.
By Diane Sandberg (KARE11)
June 24, 2023
WELCH, Minnesota — On Friday night, the newest Miss Minnesota was crowned, beating out 24 other hopeful candidates and moving on for a chance to compete on a national stage for the title of "Miss America."
Angelina Amérigo, a 22-year-old student at Minnesota State University Moorhead, accepted the crown and a $10,000 educational scholarship. She will represent the Land of 10,000 Lakes at the 2024 Miss America competition.
Her community service initiative is "One Bottle, One Straw, One Bag at a Time," focusing on reducing the use of disposable plastics.
"Protecting our oceans, lakes, and rivers while living in Minnesota is possible. Each of us can collectively change the ways we use day-to-day items," said Amérigo. "It all starts with three simple steps. We can form new habits, share information, and encourage others to join us. As Miss Minnesota, my goal is to make this topic alive to reach larger audiences while making an impact one bottle, one straw, and one bag at a time."
Additional story coverage from Bring Me the News by DECLAN DESMOND.
"And within seconds, my God-sized dream became a reality," Amérigo wrote in her first official Facebook post as Miss Minnesota. "Until I can find all the right words to express how I am feeling… all I can think of is 'THANK YOU.'"
Formerly Miss West Central, Amérigo is a Presidential Honors Student who majored in Public Relations & Advertising, "with the goal of continuing her education to earn her Masters's Degree in Brand Marketing and Supply Chain Management," her Miss Minnesota bio says.
She's also an accomplished performer, having "worked alongside Broadway professionals and award-winning choreographers from So You Think You Can Dance, Dancing with the Stars, and more!"
Her bio notes that, having grown up in the performing arts, Amérigo appeared in her first national commercial at age 12, and has continued to act and model for Best Buy, Pillsbury, Twin Cities Live, SCHEELS and other companies.
Whitney McClain, a 2020 BFA graduate of MSUM also earned the distinction of second runner-up in the pageant.
The Miss Minnesota Scholarship Organization is an official preliminary of the Miss America Competition, the nation's leading achievement program and the world's largest provider of scholarship assistance to young women.