Employee News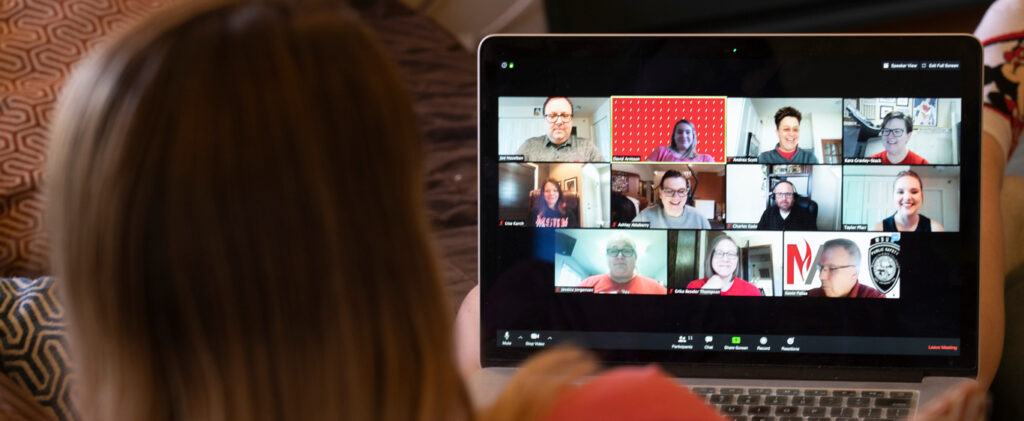 MSUM CARE Team and Donors Unite for Students
Funds help students through COVID-19 pandemic

For college students on a tight budget, even a small emergency can cause stress.
So, when campuses and workplaces closed in response to the COVID-19 pandemic, Minnesota State University Moorhead quickly moved to support students who were affected financially.
The university's Foundation raised more than $26,000 in two weeks for its student emergency assistance fund. More than 120 donors contributed to the fund, bringing its total to about $39,000.
"When times are tough, people look to where they can make a big impact," said Cindy Bailey, director of the annual fund at the MSUM Foundation. "Our alumni and donors wanted to know how they could help students get through this tough time."
MSUM's student emergency assistance fund has been in place since 2014. Students can apply for grants of up to $500 to help cover unexpected expenses, such as accidents, family illness or transportation issues. Typically, 30 to 40 students apply for assistance each year.
The fund helps students continue their education instead of being derailed by a one-time financial emergency or crisis. The university's CARE Team, which includes faculty and staff from across campus, administers the fund.
Taylor Pfarr is a graduate student who serves on the CARE Team.
"It's truly amazing that we come together during this tough time," she says. "The care and outreach we give to our students are beyond what I could have ever imagined when I first came here."
Since March, more than 100 students have requested financial help from the student emergency fund. Many of the requests are from students who lost off-campus or on-campus jobs because of closures related to COVID-19. Others asked for grants to purchase equipment or technology that would allow them to complete their studies online.
And while the grants may be small, the impact is significant.
"I am in tears. I have been so stressed over this situation," wrote one student in a thank-you note to the CARE Team. "I was so worried I'd never be able to make up my classwork and things like that due to the pandemic. You guys are amazing."
Another student wrote: "Thank you so very much! I am so appreciative. I was losing hope for financial security at a time like this, but this will help so much!"
In addition to offering grants, the CARE Team also helps students identify other ways they may be able to access financial assistance.
"These aren't students who are living beyond their means," says Kara Gravley-Stack, dean of students. "These are all students who suddenly are facing unexpected expenses or loss of income. With every application we read, our hearts break. We see their grit and how hard they're trying to make things work."
Gravley-Stack expects that more MSUM students will request grants from the emergency fund as effects from the COVID-19 pandemic continue. The CARE Team meets throughout the summer, meaning that students can still seek help.
And yet, these trying times also give the MSUM community an opportunity to come together and show what it means to take care of each other.
"Our faculty, staff, alumni and donors have an affinity for MSUM and the power of education," Bailey says. "They're angels. I know there's a lot of uncertainty, but they're still willing to be there for our students."
For students, that support can mean the difference between failure and success.
"I love the community that MSUM builds," Pfarr says. "Sometimes, it just takes an extra helping hand to help students go far."
This story is being featured as part of #GivingTuesdayNow. You can give to support MSU Moorhead programs and scholarships at www.mnstate.edu/givingday.