Employee News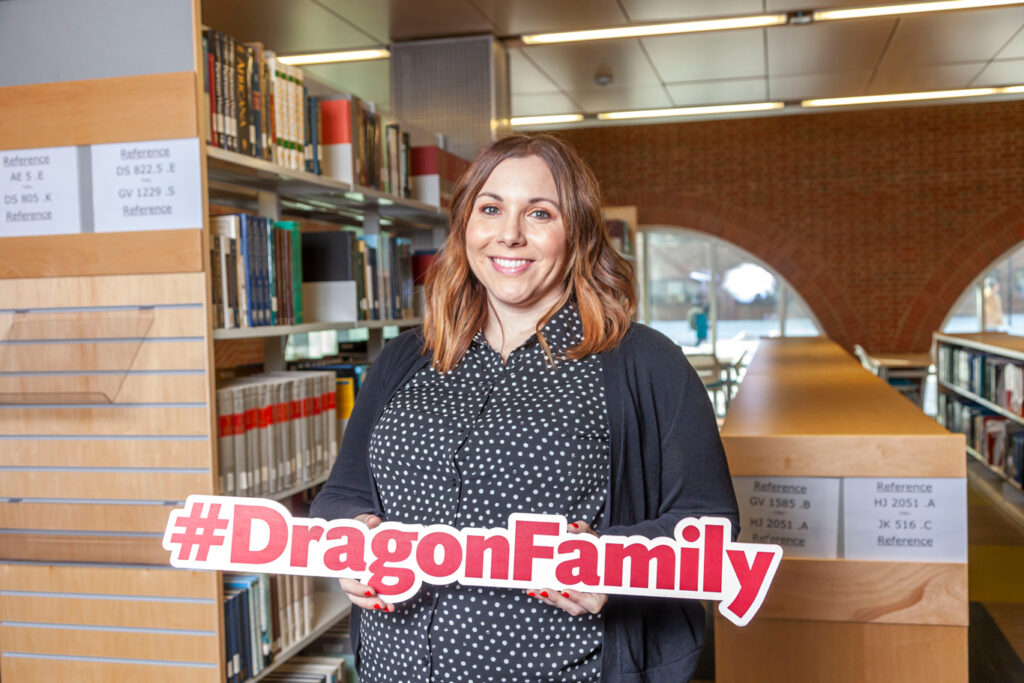 Welcome to the #DragonFamily: Mary Muehlberg
Meet MSUM's new electronic resources librarian, Mary Muehlberg.
She is looking forward to helping students use the databases and journals she manages in the library! She also is excited to help the computer science and business departments.
Start Date: January 9, 2020
Q: What drew you to MSUM?
A: I saw the position description in my inbox and thought, "This is perfect for me." Since I am an MSUM alum, I had background and experience of what it would be like to work on campus. I knew I had to apply when the position perfectly lined up!
Q: What unique experience or skills from your last job do you bring to MSUM?
A: With my previous experience working at NDSU, I believe I provide some insight on how to work with the same publishers and vendors that MSUM communicates with as well. I've also worked in public libraries and special libraries, and I think that mix of experience will be an asset here.
Q: If you could choose a superpower, what would it be and why?
A: I think I would choose to be invisible because I'm a people watcher! I think it would be neat to have the ability to be incognito and be a fly on a wall for a day.
Q: What is one thing that people don't know about you?
A: I was part of the orchestra on campus while I was a student at MSUM. I played the violin and had a minor in music. Sometimes I laugh at myself when I leave the library after work; after 15 years of being an alum, I still have this muscle memory to go downstairs in the Center for the Arts' practice rooms!
Q: If you could go anywhere in the world, where would it be and why?
A: I've always wanted to go to Banff, Canada. I lived in Colorado for a while, so I miss being in the mountains again and overall, that place sounds like an amazing and beautiful place to visit! 
Welcome back to campus, Mary. We're glad you joined the #DragonFamily, again!