Comstock Memorial Union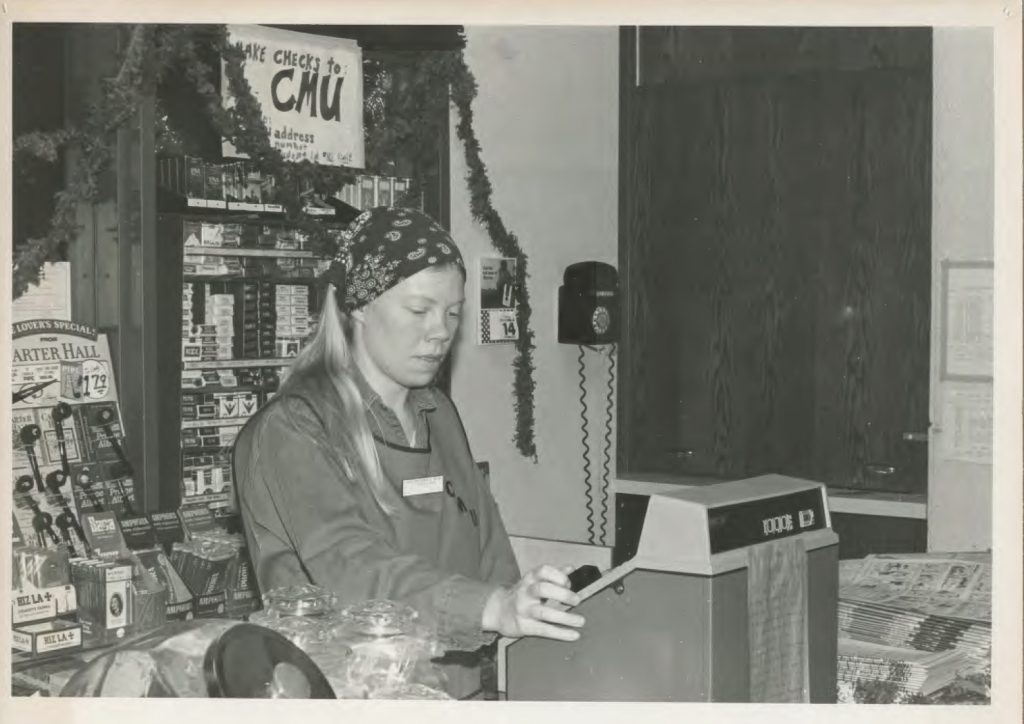 Then and Now: The Et Cetera Shop
In 1967, the Comstock Memorial Union opened its doors to the public and has since become a place for students of MSUM to study, make memories, and meet new friends.
October 7, 2017 is the day where students, staff, and faculty of the past can gather with students, staff, and faculty of the present to make new memories with free food, bowling, Unglued crafting, mini golf, student performers, video arcade games, and much more.
Included in the events of the evening is a fantastic opportunity for folks to get a glimpse into the many changes that have taken place over the past 50 years.  Over the course of the evening, the Dragon Ambassadors will be giving a Then and Now tour of the CMU to show new students what used to be, and old students what has become.
Not only will the Then and Now tour of the CMU showcase the great renovations that have taken place throughout the last 50 years, but it will also be an opportunity for students of the past to look back on their favorite meeting spots of their years at MSUM.  Whether that be the Rec and Outing Center, or one of the many lounge spaces that were offered, memories are sure to come swirling back as the Then and Now tour takes folks on a journey into the past.
Although the CMU is usually regarded as a place where students come together to share ideas and make memories, over the past 50 years there have been many opportunities for students to work in the various shops and stores that made their homes within the walls of the CMU.
The Et Cetera shop was an extension of the MSU Bookstore, and provided an opportunity for students to purchase a plethora of items ranging from school supplies to cigarettes, bus tokens and postage stamps, and t-shirts and soda pop, the Et Cetera Shop truly had everything under the sun.
Despite the fact that it closed at the CMU in summer of 2013, the Et Cetera Shop was replaced with the C-Store—the convenience store that offers students the opportunity to purchase various food items that they once were able to find at the Et Cetera Shop.
Even though the Comstock Memorial Union has closed the Et Cetera Shop, it will forever live on in the memories of the students that worked and utilized it.  As for those who did not have the privilege of the Et Cetera Shop at their MSUM, the CMU 50th Anniversary Celebration on October 7th will give them a look back in time.