Comstock Memorial Union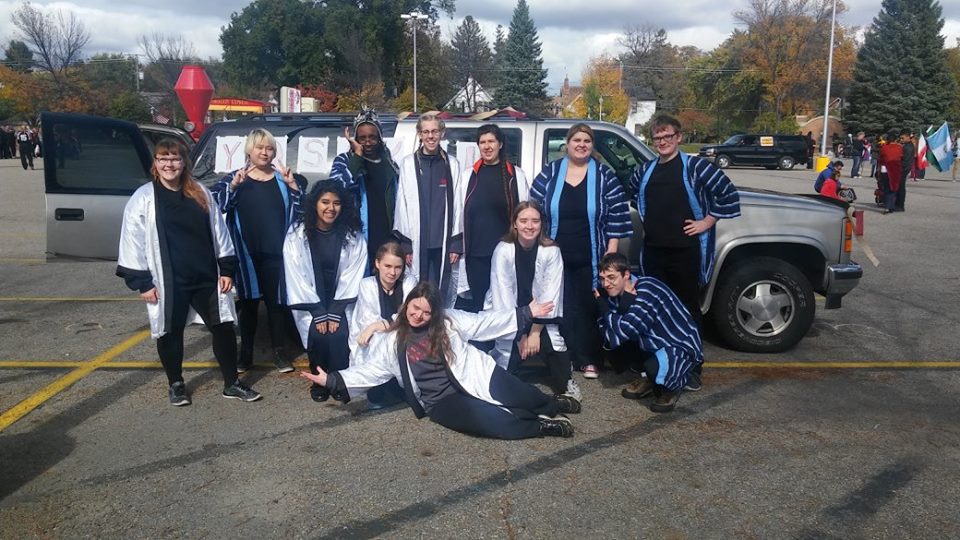 Feature Tuesday – Kawa Tatsu Yosakoi Dance
Welcome to this week's "Feature Tuesday"! This week's organization is Kawa Tatsu Yosakoi Dance. See what Kaitlin Leither, President of Kawa Tatsu Yosakoi Dance, has to say!
What is the organization's purpose? We teach people the dance style that is Yosakoi, including its history, culture, and some popular choreographed dances.
What is the basis of your organization's activity? We meet every week for practices in order to learn Yosakoi dances in preparation for performances.
What do you think students would benefit from by joining your organization? We're a very accepting and friendly team. We hope no one will walk away from our club without at least knowing a few new faces to call acquaintances, if not friends. Additionally, we hope to provide further insight into an interesting dance style. The work out doesn't hurt either (:
How does your organization get active, connected, and involved on campus and within the community? We try to perform in as many events as we can and those performances tend to act as our advertisements. We're always open to new suggestions as to events we should perform at.
Does your organization meet regularly? If so, when and where? We meet every week on Mondays at 8 PM in the CMU Underground. Feel free to just walk in and check us out some time if you're interested!
What is the goal of your organization? We hope to increase awareness of Yosakoi dance in the area.
Does your organization have any social media pages or groups that interested students can access? You can find our Facebook group here.
Check back on Tuesday for the next "Feature Tuesday"!