College of Arts & Humanities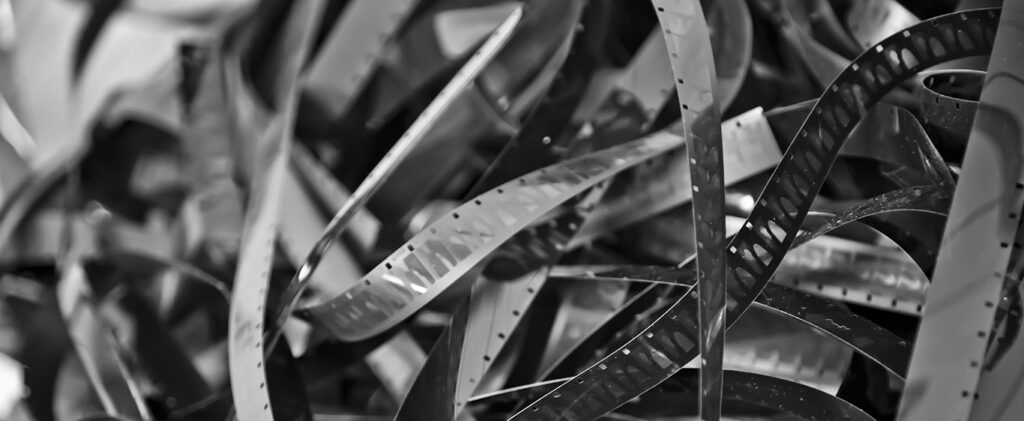 MSU Moorhead Announces Fulbright Award for 2020-21
Film professor to advance the work of Nigeria's Nollywood
Minnesota State University Moorhead is pleased to announce that Dr. Anthony Adah, a Professor of Film Studies in the School of Media Arts & Design, has received a Fulbright U.S. Scholar Program award in film studies for the 2020-2021 academic year from the U.S. Department of State and the Fulbright Foreign Scholarship Board.
Adah is one of over 800 U.S. citizens who will conduct research and/or teach abroad through the Fulbright U.S. Scholar Program. Fulbrighters engage in cutting-edge research and expand their professional networks, often continuing research collaborations started abroad and laying the groundwork for forging future partnerships between institutions. Upon returning to their home countries, institutions, labs, and classrooms, they share their stories and often become active supporters of international exchange, inviting foreign scholars to campus and encouraging colleagues and students to go abroad.
Dr. Adah will research and lecture at Pan-Atlantic University (PAU), Lagos, as part of a project to advance the work of the Nollywood Studies Centre at PAU. Nollywood is the film industry in Nigeria and is the second-largest movie industry globally – in terms of output, producing about 2,500 films a year. This number surpasses Hollywood and is second only to India's Bollywood.
Dr. Adah's project, "Curating Nollywood for Classroom and Research," will contribute to the Centre's vision of becoming a "one-stop resource center for anyone doing research on the Nigerian video film and its industry."
"Last fall, I piloted a Curating course here at MSUM," Adah said. "I'm very excited about this opportunity for some practice at the Nollywood Studies Centre. The skills and experience I acquire in the process would undoubtedly enhance my teaching when I return in fall 2021."
"I am so proud of Dr. Adah's Fulbright award. This brings great distinction to MSUM, and this experience will further the expertise of Dr. Adah as a professor, scholar, and mentor," said Dr. Arrick Jackson, Vice President of Academic Affairs. "There are many benefits that this experience will provide our university. Among them will be an enhanced student learning experience by allowing Dr. Adah to bring the world to his classrooms. I look forward to his return and having a campus conversation about his experience. Again, I and all of MSUM congratulate Dr. Adah on this significant achievement."
About the Fulbright U.S. Scholar Program
The Fulbright Program is the flagship international educational exchange program sponsored by the U.S. government. It is designed to forge lasting connections between the people of the United States and the people of other countries, counter misunderstandings, and help people and nations work together toward common goals. Since its establishment in 1946, the Fulbright Program has enabled more than 390,000 dedicated and accomplished students, scholars, artists, teachers, and professionals of all backgrounds to study, teach and conduct research, exchange ideas, and find solutions to shared international concerns. The Fulbright Program is funded through an annual appropriation made by the U.S. Congress to the U.S. Department of State. Participating governments and host institutions, corporations, and foundations around the world also provide direct and indirect support to the Program, which operates in more than 160 countries worldwide.
Fulbrighters address critical global challenges in all disciplines while building relationships, knowledge, and leadership in support of the long-term interests of the United States. Fulbright alumni have achieved distinction in many fields, including 60 who have been awarded the Nobel Prize, 86 who have received Pulitzer Prizes, and 37 who have served as a head of state or government.
In the United States, the Institute of International Education supports the implementation of the Fulbright U.S. Student Program on behalf of the U.S. Department of State, including conducting an annual competition for the scholarships.
For more information about the Fulbright Program, visit http://eca.state.gov/fulbright.