Academics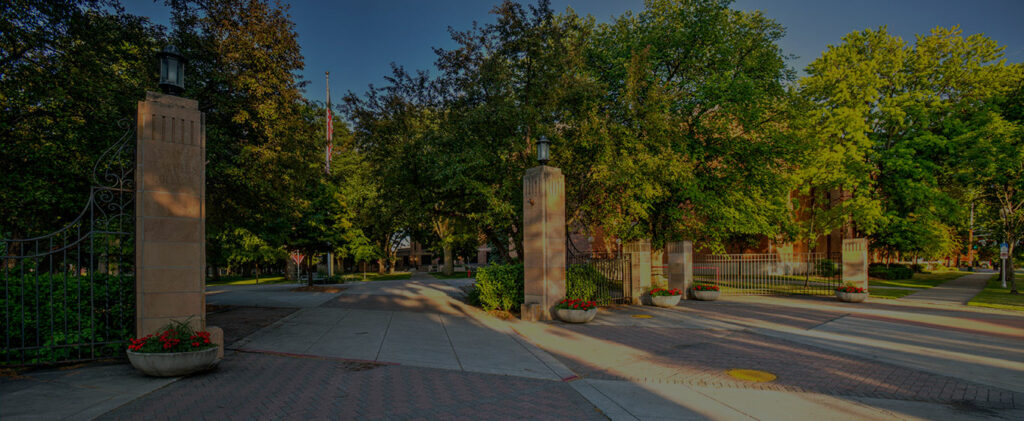 VP Arrick Jackson Named to Minnesota State Task Force on Law Enforcement Education Reform
Dr. Arrick Jackson, MSUM's Vice President for Academic Affairs, has been named to the Minnesota State Task Force on Law Enforcement Education Reform. The task force includes approximately 30 members representing a diverse and inclusive cross-section of external and internal key stakeholders.
Jackson, who joined MSU Moorhead last summer, holds a Ph.D. in political science from Washington State University, a master's in criminal justice from Washington State University and a bachelor's in criminal justice from the University of Alaska, Fairbanks. He has more than 13 years of experience in higher education. Jackson also served as a non-commissioned officer-in-charge in the U.S. Army.
"I am honored to serve on the Minnesota State Task Force on Law Enforcement Education Reform," Jackson said. "Given the work that Minnesota State Colleges and Universities do to train law enforcement in the State of Minnesota, it is only right that our voices be central to law enforcement training, specifically in the areas of diversity, equity, and the treatment of Black citizens and citizens of color."
The task force will lead a critical examination of current law enforcement education programs across the Minnesota State system using an anti-racism and equity-focused lens. The action is one element of Minnesota State's multi-prong approach to law enforcement education reform being taken in the aftermath of the death of George Floyd.
Minnesota State Trustee and MSU Moorhead alumnus George Soule is one of three co-conveners of the task force. Soule, a political science and economics graduate of MSUM, has served on the Minnesota State Board of Trustees since 2018 and is a partner of the Minneapolis law firm Soule & Stull LLC. He is a member of the White Earth Nation and a judge on its Tribal Court of Appeals.
"It is imperative that, through this task force, we leverage collaborative partnerships with other entities engaged in law enforcement education and reform," said Devinder Malhotra, chancellor of Minnesota State. "We are in a unique position to guide meaningful reform of law enforcement education. Our role will focus on directly addressing issues of racism and social justice by producing graduates who are culturally competent and ready to serve and protect all of our communities, regardless of race, ethnicity, or national origin."
The Minnesota State website MinnState.edu/le has more information about the task force members, co-conveners and other elements related to Minnesota State's approach to law enforcement education reform.
Ninety-three academic programs in law enforcement, criminal justice, and related fields are offered across 24 Minnesota State colleges and universities. The average number of criminal justice graduates each year at MSU Moorhead is 52. Approximately 86 percent of Minnesota graduates in law enforcement graduated from one of the Minnesota State colleges or universities.
Minnesota State includes 30 community and technical colleges and seven state universities serving approximately 350,000 students. It is the third-largest system of two-year colleges and four-year universities in the United States.