Academic Conference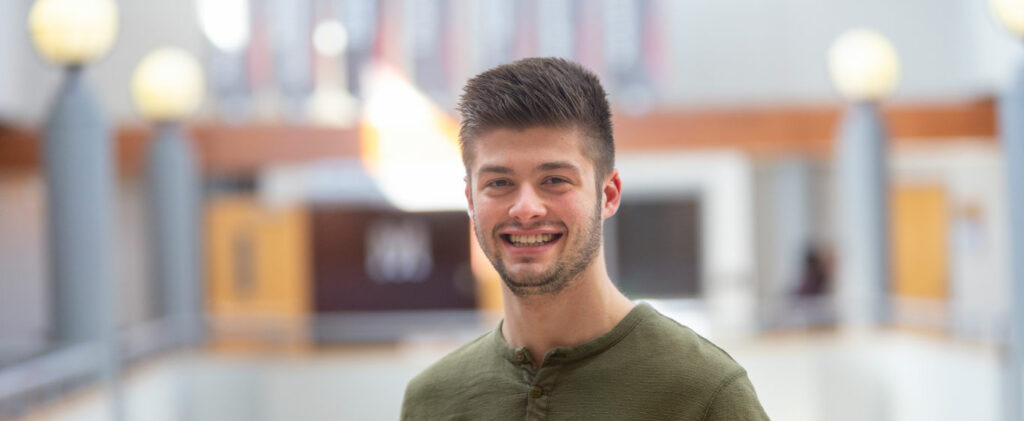 Student Academic Conference: Adam Schutt
Sanctuary Cities and their Respective Effect on Crime Rates
Join us for the Student Academic Conference on Tuesday, April 16 in the Comstock Memorial Union. View the presentation schedule at mnstate.edu/sac.
By Karissa LaMont
Do sanctuary cities experience more violence and crime than other cities? Adam Schutt used his study to find the answer. A sanctuary city is a city whose local government or city police department does not comply with immigration and customs enforcement (ICE) demands. If ICE asks for immigration records, a sanctuary city will protect illegal immigrants by refusing to hand over names.
Schutt looked at 150 different cities in his study with around 25 of them being sanctuary cities. He calculated crime rates in each city and compared them to population and other statistics such as income, foreign-born or noncitizens.
"I found that sanctuary cities, on average, do not experience higher violent crime rates," Schutt said. "Another statistically significant variable was anytime the percent Hispanic population went up in a city, violent crimes decreased."
Not only did Schutt learn the truth about sanctuary cities, but his research also added value to his thoughts on the matter.
"This study really solidified the idea that we have to be careful what we believe when we're watching the news. In today's world, it doesn't matter if you're liberal or conservative, Republican or Democrat, or what station you watch. They all sensationalize things. Just because someone is famous and they've been giving the news for years does not mean they're always telling the truth or portraying evidence without bias."
Schutt has had the opportunity to present this research at the Eastern Economic Conference in New York and is looking forward to sharing his findings at the MSUM Student Academic Conference.
"I'm really proud of this research. I had a lot of great professors, Dr. Flores and Dr. Hansen in the Economics Department, who helped me a lot with this project. Presenting at the Student Academic Conference is important to me is because you get real-world practice and gain confidence in yourself by presenting something you've worked so hard on."
About Adam
Major: Economics
Year in School: Senior
Hometown: Minot, North Dakota